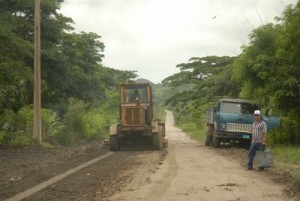 Despite the less investment scheduled this year in Sancti Spiritus, the improvement and restoration of access roads to local communities is a prioritized issue in the territory.
According to Guillermo Cañizares, head of Sancti Spiritus Construction Business Group (GECSS), building actions are a continuation of what was carried out in 2012.
The efforts made to restore the mountainous roads after the heavy May and June rains, is worth noting. On the other hand, the Algarrobo-Trinidad road was constructed, which runs up to the nearby province of Villa Clara.
Over a 2-million pesos budget was earmarked both for the pavement of this road, and for the second stage of the restoration of other mountain paths in Fomento, and Topes de Collantes, among other local building actions.