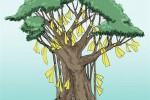 The five days dedicated to call for the release of the Cuban Five Heroes held in US jails for fighting terrorism, were started in the province of Sancti Spiritus from the very first day of the 2013-2014 school year.
September 12th will mark the fifteenth anniversary of the unjust imprisonment of the Five, a fact which was referred to in the acts held in every school of the territory.
The Cuban Institute of Friendship with the Peoples (ICAP) is responsible for the five-day mobilization in which thousand students, workers, and social and mass organizations will be involved. The activities will have two culmination moments, the first next September 5, and the second next October 5, when they will be all concluded throughout the country.