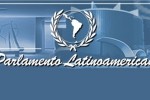 The Latin American Parliament (PARLATINO) closed working sessions in Havana after adopting framework legislation in the areas of urban security and the promotion of medical attention.
Legislators with the regional parliament debated important issues, such as drug trafficking, security forces and legislation that allowed addressing common issues in this part of the world under the umbrella of current regional policies.
At the end of the working session, the Parliament's health commission concluded that the nations with the regional body, which was founded in 1964 in Peru, will take actions particularly aimed at fighting non-transmissible chronic diseases and other conditions, which are common to the zone.
In statements to Prensa Latina news agency, health commission president Luis Velásquez said that the deputies also addressed issues relevant to the protection of patients, doctors and the system in general.
Velásquez said that the meeting also allowed drawing up policies and sharing knowledge in the benefit of the member countries.  The next meeting of the Latin American Parliament will be held in Mexico.