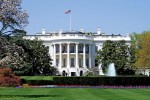 U.S. business leaders and labor union officials are taking part in talks with President Barack Obama on Tuesday over the possibility of a guest worker program to ensure future immigrants are welcomed into the United States legally.
The Chamber of Commerce and the AFL-CIO have reportedly been tasked by Democratic Sen. Chuck Schumer of New York with reaching a deal, within weeks, that Schumer and a bipartisan Senate group on immigration could incorporate into new immigration legislation being put together by the group.
The possibility of a guest worker program has traditionally divided labor and business.  Labor groups have criticized bringing in low-wage workers, a program that many businesses support.
Labor and business leaders also will meet with Obama at the White House on Tuesday in separate sessions to discuss a wide range of issues, including immigration reform and how it fits into the broader economic picture.  Both sides appear hopeful, although Schumer and others say the issue failed in its last attempt at a comprehensive overhaul of immigration law in 2007.
This time around, officials involved hope for a better result, in part because all involved see the clear necessity of addressing what's called "future flow."  Observers say there will probably be an influx of migrants to the U.S. whether or not Congress passes an immigration bill.