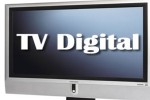 The implementation of digital television in Cuba responds to a program that will be applied in stages and according to the economic availability.
The installation of transmitters to guarantee digital television signal advances in the province of Sancti Spiritus, Jorge Félix Madrigal, chief of the Division of Cuba's Radio communication and Broadcasting (RadioCuba) in the territory said.
They are expected to complete the assembly of the first three equipments for next September, Madrigal said, adding that they will be placed at elevations of the municipalities of Sancti Spiritus, Yaguajay and Trinidad, where there are currently analogical transmitters.
This month began a test phase of signal transmission and reception in 45 000 households in different neighborhoods of Havana.
For the introduction of digital television in Cuba, its authorities chose the Chinese "Digital Terrestrial Multimedia Broadcasting" norm, very beneficial to the country because it will offer services at a lower cost.
According to experts in this field, the new technology will enable expanding to eight the five existing national channels, and will increase the chances of creating programs , besides disseminating through the same means the radio audio with higher quality.
Another benefit is related to the efficient use of radio spectrum, by lightening the antenna system located on the transmission towers, which is vulnerable to natural events such as cyclones.
Radio Cuba specialists added to these advantages the reduction of energy consumption, not only for the own consumption of transmitters, but because the air conditioning system will require to evacuate less heat.
It also offers viewers uniformity in image and sound, and as ​​ the reception of channels is made from the same transmitter, it eliminates the need to reorient the antenna in search of better quality.