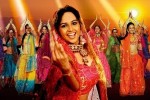 A Festival of Indian Culture began in Havana, coinciding with the visit of a government delegation headed by Indian Vice President, Hamid Ansari, and members of his cabinet and parliament.
Cuban audiences are enjoying the colorful splendor of various arts forms, such as visual arts, film, dance and cuisine. As part of the festival, the Indian dance show Nrityarupa will open the inaugural gala at Mella Theater in Havana on October 29, which will be restaged in the same venue the following day and in western Pinar del Río's Milanes Theater on October 31st.
In addition to folk and classical Indian dance, literature also has a special place, since Indian poets, playwrights and novelists have traveled to Havana to hold exchanges, lectures, workshops and reading sessions.
The Havana based Alba Cultural House will host the joint exhibition by Indian painters Narendar Reddy and Sanjiv Nath, and their Cubans counterparts, Zaida del Rio and Ernesto García Peña from October 28 to November 5.
The prolific Indian movie industry is one of the event's highlights, as the Charles Chaplin Movie Theater in Havana is set to screen successful films, such as Ek tha tiger, which was partially filmed in Havana, and Parineeta. The island's Multivision TV Channel will also run famous Indian films from October 29th through 31st.
Two of the ancient culture's main treasures – food and yoga- are also on hand at the Indian Culture Festival in Havana as prestigious chefs and yogis from India are showing what they do best: delicious dishes and meditation sessions.