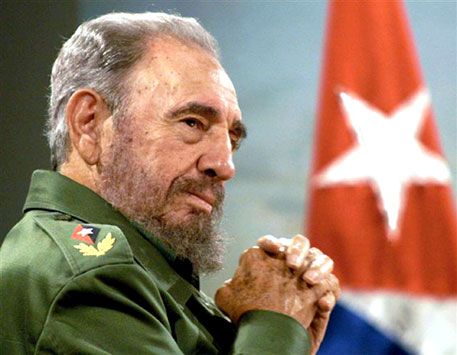 Children and elders celebrated the 87th birthday of Fidel, guidance and historic leader of the Cuban Revolution.
Hours before the August 13, different places were graced, finalizing minor details for the party, ensuring the appropiated excitement for children. During the day, the celebration will continue as the youth will supersede the kids.
According to statements by Julio Jiménez López, first secretary of the Young Communist League in the province, on Tuesday José Martí Art Instructor Brigade, the 50th Anniversary Guerrilla and INDER started another cycle of visits over the territories of La Sierpe, Jatibonico, Taguasco and Fomento, to carry dissimilar recreational activities to those rural and almost inaccesible localities.
Meanwhile, the Hermanos Saiz Association will give away a concert to Fidel at the Boulevard of the city of Sancti Spiritus, organized jointly with the UNEAC in the territory. Meanwhile, at the Delio Luna Echemendía Fair, children across the country will dedicated this day to the First National Festival awards for the livestock rescue, which since August 10th place in that place.
Jiménez López also praised the quality of the meeting, sponsored by the Jose Marti Pioneers Organization, Livestock Relief Project, the Sector of Culture and Art in Sancti Spiritus and the proper conduct of the Fair. This latter presented small cowboy activities and interpreters of traditional music.