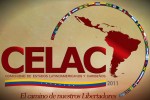 Cuban Foreign Minister Bruno Rodriguez attended on Wednesday in Moscow the ministerial meeting of the expanded troika of the Community of Latin American and Caribbean States (CELAC) and Russia. Representing Cuba's pro tempore chairmanship of the CELAC, Rodriguez highlighted the common interest to develop relations with the Eurasian country in all spheres.
He asserted that there's great potential for this goal, which allows to expand at the same time economic cooperation as well as trade with high added value, and to boost industrial projects in the academic, educational, cultural and humanitarian spheres, the Prensa Latina news agency reported.
The CELAC and Russia share aspirations towards the creation of a new, fairer and inclusive order and with more solidarity, asserted the Cuban FM, who considered the results of the ministerial meeting in Moscow encouraging.
After the official talks with the ministers of Cuba, Costa Rica and Haiti, and the Chilean Deputy FM, Lavrov highlighted the interest to shape the mechanism of political dialogue with that Latin American and Caribbean forum, by way of regular consultations, contacts at the UN level and reciprocal visits.