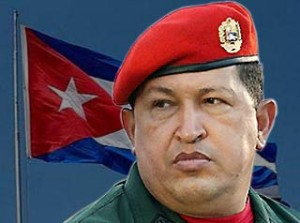 The Cuban government expressed its deepest sorrow for the passing away of Venezuelan president Hugo Chavez and ratified its permanent support of the Bolivarian Revolution.
In a declaration issued on Tuesday, the Cuban government expressed its sincere condolences to the parents, siblings, daughters and son and all relatives of Hugo Chavez.
"In this hour of sorrow, we share the deepest feelings of solidarity with the Venezuelan people, whom we will accompany in all circumstances," the declaration points out.
The Cuban government also extended the political and military leadership of Venezuela its support, encouragement and faith in victory.
"President Chavez has staged an extraordinary battle along his young and fruitful life. We will always recall him as the patriotic military officer at the service of Venezuela and the Greater Homeland, as the honest, lucid, bold and brave revolutionary fighter, as supreme leader and commander, who reincarnated Bolivar to do what he could not finish, as the founder of the Bolivarian Alliance for the People of our America and the Community of Latin American and Caribbean States."
The declaration stressed Chavez's heroic fight against death as an outstanding example of firmness.
The achievements of the revolutionary people of Venezuela, who saved him from the 2002 coup and followed him later, are irrevocable, reads the declaration.
The document notes that Chavez is also Cuban because he also felt the island's difficulties and problems and he did all he could, based on extraordinary generosity, particularly during the hardest days of the economic crisis that the island faced in the 1990's, called Special Period.
The tens of millions of Cubans currently working in Venezuela will pay Chavez homage with the meeting of their internationalist duty and will continue to accompany with honor and altruism the heroic deed of the Bolivarian people.
Cuba will keep eternal faithfulness to the memory and legacy of Commander President Chavez and will insist in his ideals for the unity of revolutionary forces, integration and independence of our America, reads the declaration and concludes by stressing that Chavez's example will lead us through our next battles.
[nggallery id=57]