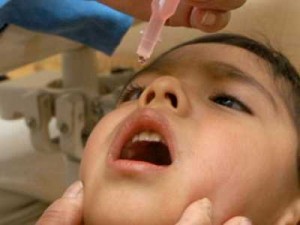 The 52nd Anti-polio Vaccination Campaign was started this Friday in Sancti Spiritus, the first stage of which will be concluded next March 7th.
During that period of time, children aged 30 days up to 2 years, 11 months and 29 days, will be vaccinated.  These same children will get a second dose of the vaccine in April, when children aged 9 must be vaccinated as well.
Anti-polio vaccination is based on the giving of two oral drops, and it is recommended that children don't drink any water neither before nor after thirty minutes of the vaccine administration.
According to Dr. Alina Villegas Hernández, head of the immunization program in the territory, even when the medicine is quite innocuous, it shouldn't be administered to children with  high fever, vomiting, or diarrhea. The vaccine is also contraindicated in children allergic to any of the components of the product, and in immunosuppressed minors.
Once the vaccination campaign is over, over 20 000 local children  will be already protected against poliomyelitis, a disease that was eradicated in Cuba since 1962. Ministry of Public Health statistics refer that from that year to 2012, nearly 82 million doses have been administered to Cuban children, thus every person under 65 is protected against the disease.