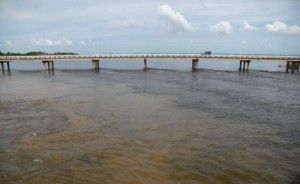 From Monday 8:00pm to Wednesday 4:00pm, Zaza dam evacuated through the Cayajana gates more than 140 million cubic meters, a figure that reveals the magnitude of rainfall recorded in Sancti Spiritus and therefore the abundant runoff which came to Cuba's main reservoir.
Sources of the Provincial Delegation of the National Institute of Hydraulic Resources (INRH, for its Spanish acronym) in Sancti Spiritus confirmed to Escambray that after the closing of the gates at four o'clock Wednesday afternoon the dam was about 920 million cubic meters, volume set for this time of the year.
When this information was written, some areas of the vast basin of Zaza still reported rains, a situation that was being strictly monitored by the authorities of the territory and INRH specialists.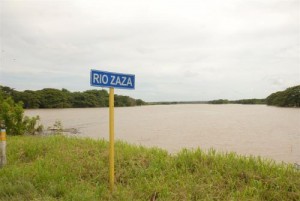 On Wednesday more than 5800 people living in communities located downstream
from the dam-Tunas de Zaza, El Medano, Vallejo and Tayabacoa, among others, returned home. Due to a possible flooding, these people had been transferred to safe areas, mainly in the provincial capital, on Tuesday night.
Up to Wednesday's evening the territory stored 1202 million cubic meters, equivalent to the 94 percent of its total capacity .