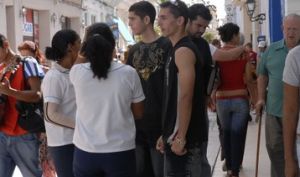 Over 2 700 young residents from Sancti Spiritus, central Cuba, will vote for the first time next October. They are part of the nearly 8,5 million people who will exercise the vote in the island, of whom 200 000 reach the voting age this year.
When interviewed about the involvement of the younger generations in the current suffrage process, the secretary of the Provincial Electoral Commission pointed out that in this territory, 361 250 residents are identified as having the right to vote.
Local authorities highlight the support so far received from newly graduates from informatics careers, as well as workers from the so-called Young Computing Clubs.
The partial elections of the People's Power take place in Cuba every two and a half years, and general elections are held every five. So, the constituencies' delegate post is the only one which is voted on the two occasions.
The delegates for the Provincial Assemblies of the People's Power and Parliament's deputies will be also elected in this year's general elections.