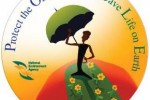 UN Development Program resident representative in Cuba Barbara Pesce stressed in Havana the efforts made by Cuba aimed at protecting the ozone layer.
In statements to PL news agency, Pesce said that the island's achievements stem from its strong commitment to the goals of the Montreal Protocol, related to the total elimination of ozone layer-depleting substances, known as chlorofluorocarbons or CFC.
The UNDP executive highlighted the work of the local Ozone Technical Office (OTOZ), which is successfully leading the ozone layer-related process, in which technology transfer, education and awareness-raising initiatives have played a key role.
The UN system in Cuba is including in the its assistance project till the year 2018 its support to the elimination of the ozone layer-depleting substances.
Research studies have revealed that efforts made over the past 25 years to protect the ozone layer have helped prevent millions of skin cancer cases and other diseases related to ultraviolet rays, the executive said.
Twenty five years after the signing of the Montreal Protocol in 1987, some 6 800 projects have been implemented in 148 countries of the world to eliminate the use of nearly 100 different substances considered harmful to the Earth.
The UN General Assembly established September 16 as International Day for the Preservation of the Ozone Layer, in 1994.
Taken from AIN