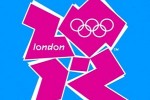 The second group of Cuban athletes to contest the 30th Olympic Games departs Wednesday for London, venue of the world event, to take place July 27 to August 12. The group, made up of 13 athletes, is headed by Greco-Roman wrestler Mijain Lopez, champ at Beijing 2008.
Also scheduled to depart for London today is cyclist Arnold Alcolea, who will join three of his colleagues, who left on Sunday, along experts in diving, rowing, weight lifting, sports shooting and table tennis.
Meanwhile, several Cuban boxers and one archer arrived in London from Bulgaria and Ireland, and other athletes will be getting to the British capital from European countries, where they are taking training, including nine judo specialists.
Cuba, which will be represented at the Olympic Games by 110 athletes in 14 sports disciplines, looks forwards to improving its Beijing 2008 performance, where it finished on the 28th position with two gold, 11 silver and 11 bronze.
Taken from AIN