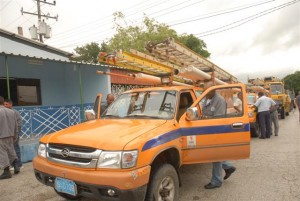 Builders and electricians from the central Cuban province of Sancti Spiritus have made valuable contributions to help Santiago de Cuba recover from the damages left by hurricane Sandy.
Head representatives from both areas briefed local press on the different tasks the workers  have performed, which have been in line with the priority given by the government to recovery of that eastern Cuban region.
According to José Lorenzo, vice-president of the Provincial Administration Council, 20 more electricians are scheduled to leave for Santiago de Cuba this Monday. He also mentioned a small group of local telecommunication workers who were sent to sopport the job in the Costa Rica community, Guantanamo.