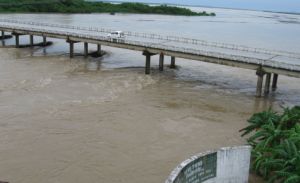 Sancti Spiritus water reservoirs greatly benefited from the rain fallen in June, when 1 147 000m³ were collected. This represents 90 per cent of the overall water capacity of the territory.
According to sources from the water resources business in this region, the rainfall recorded in June, already labelled as the third rainiest month during the last ten years, allowed for the recovery of the nine dams that exist in this province.
At present moment, Cuba's largest artificial lake, the Zaza dam, holds 917 000 000m³ out of its 1 020 000 000m³ total capacity. On the other hand, Lebrije, Tuinucú, Siguaney, Higuanojo, Aridanes and Banao dams are full.
Despite the forecasted re-establishment of the summer conditions for next week, rain is still possible for the rest of the month.