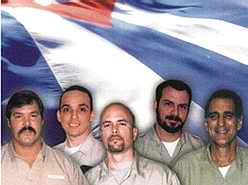 The Cuban Institute of Friendship with the Peoples (ICAP) has prepared some activities to mark, on September 12th, the 14th anniversary of the incarceration of the five compatriots who remain in US soil for fighting terrorism at the very core of extremist organizations from the Florida state.
The initiative adds to the call made by the International Committee for the Freedom of the Cuban Five, which urged to carry out about 100 activities to support the Cuban compatriots in 31 different nations on that specific date.
The Cuban Five were detained by the FBI on September 12th, 1998 and since then they have suffered a cruel and inhumane treatment while being witnesses of manipulated judicial processes which imposed them excessive sentences.
Nowadays, when the 14th anniversary of their incarceration approaches, the ICAP coordinates with institutions of the civil society and student organizations in order to express the people's clamour in favor of the Cuban Five immediate freedom.
The case of our heroes and the efforts done to bring them back home have been explained to the 1263 visitors from 21 countries who had travelled to this Cuban central province until September 2012 early days.
In this contact with friends of different latitudes, the visitors also get to know the fight against the economic blockade imposed by the United States of America on Cuba, and the discrediting campaign developed by Western media to distort the island's reality.