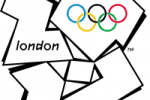 With the performance of important British bands, the stadiums Hyde Park and Victoria Park will host a free festival of music to combine with sports during the next Olympics, it was reported here on Monday.
The organizers of the upcoming summer event announced the presence of groups like Snow Patrol and Blur, and the stars of the musical "We Will Rock You", among others.
They will all be part of the BT London Live Festival, which is also expected to be attended the alternative rock band Feeder, with over a million records sold in the United Kingdom, and London DJ Norman Jay. It is a fantastic opportunity for hundreds of thousands of people to experience the action of the Games live and enjoy various sports, affirmed London Mayor Boris Johnson.
After the closing of the concert, the BT London Live Festival will move to the central Trafalgar Square for the celebrations of the Paralympic Games, to be held from August 29 to September 9. (Taken from PL)