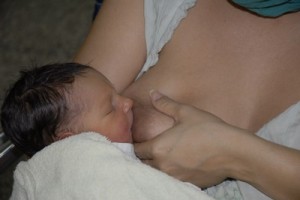 Encouraging news have been known in the central Cuban province of Sancti Spiritus: infant mortality rate has been dropped to 3.7 per 1,000 live births. Out of the over 2 400 children reported born so far this year, nine have died due to congenital defects, which mostly affected the cardiovascular system.
"After analyzing the abovementioned results, several measures were adopted, including the acquisition of a modern unit that allows more accurate prenatal diagnosis", said Dr. Teresa Perez Cañizarez, advisor for the Mother-Child Attention Program (PAMI, in Spanish), in this territory.
However, in view of the avalanche of births reported up to date -130 more than last year- several emergency actions have been implemented in order to guarantee due care to pregnant women and to children under one year.
Other PAMI consultant referred to the favourable results attained in rest of the parameters instituted by the Cuban Ministry of Health, including the low birth weight, with only 86 underweight babies so far born. Last year, extreme low birth weight and prematurity had a negative impact on infant death rate, which at this time was 5.2 per 1 000 live births, with 18 deaths.
Over 500 family doctors' clinics are in service in the territory, which guarantee strict surveillance to pregnant women and babies right from the community.