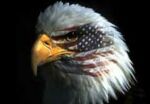 The anti-Cuba stance taken in recent days by Republican pre-candidates for the U.S. Presidency is in tune with Washington's traditional hostility against the island nation, an experts in the bilateral dispute stated on Thursday.
According to Jorge Hernandez, director of the Center for Studies on the Hemisphere and the United States, attached to the University of Havana, those speeches as part of the U.S. electoral campaign are pretensions to destroy the Revolution that triumphed on January 1, 1959.
Early this week, two candidates to the White House, Newt Gingrish and Mitt Romney, agreed on the primary elections of their party to attack Cuba. The former called for covert operations to try to destabilize Cuba.
Hernandez added that with their offensive behavior, both Republican contenders seek to catch the Cuban-American vote in Florida to run against President Barack Obama in the November elections.
Although the majority of the Cuban-American community is mainly interested in better bilateral relations, the criterion of ruling classes linked to the extreme right predominates on it, the official said.
Lawmakers such as Ileana Ros-Lehtinen, Lincoln Diaz-Balart and Robert Menendez, who persist in punishing Cuba for not yielding to liberal democracy, free market and a multiparty system, dominate those groups, Hernandez said.
The researcher stated that the traditional hostility against the Revolution not only comes from the Republicans, but also from the Democrats.
Obama's and State Secretary Hillary Clinton's stances, as well as those taken by other U.S. officials are centered on a circle that is similar to that of their rivals, the expert noted.
The over-50-year-old blockade on Cuba, the naval base in Guantanamo, a portion of Cuban territory illegally occupied against Cuba's will, radio and television aggressions, the Cuban Adjustment Act and subversive propaganda will prevail, at least in a short term, Hernandez stated.