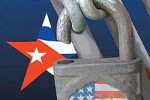 From now until April 21, this capital will witness the claims of hundreds of activists who will demand that the White House release the Five Cuban antiterrorists unjustly held in U.S. prisons.
The event was called by the International Committee for the Release of the Cuban Five, as those fighters are known internationally, and will have the assistance of friends from different cities in the United States, Canada, Latin America and Europe, pointed out the organization on its website.
During the five days, they are expected to participate in lobbying activities in the Congress, in order to sensitize legislators and provide them with new information about their cases, organizers said.
The event will consist of panels theoretical meetings, exhibitions, documentaries and discussions on the abuses committed against Gerardo Hernandez, Fernando Gonzalez, Antonio Guerrero, Rene Gonzalez and Ramon Labañino.
One of the most significant events should be the debate "Obama, Give Me Five", on April 20 and 21, to address the need to put end to the blockade of Washington on Cuba, the lifting of travel bans on U.S. citizens and the release of the Cuban Five.
Guests include Father Miguel d'Escoto, president of the UN General Assembly, and the U.S. former diplomat in Cuba Wayne Smith, who will participate as a speaker, as well as attorney Jose Pertierra, and documentary filmmaker Saul Landau.
The Cuban Five were arrested on September 12, 1998 in Miami.
Taken from Prensa Latina