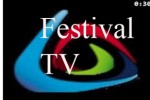 Cuba's Culture Minister Rafael Bernal described the International Cuban Television Festival held this week in Havana as an appropriate space for debates and cooperation.
During the closing ceremony of the event held Thursday at Havana's Conventions Palace, Bernal said the event opened a space for international cooperation due to the large participation of TV experts, entrepreneurs and directives from 20 countries of the world, PL news agency reported.
The Cuban government official referred to important issues at the center of debates such as the television in the global era, its challenges and the discussions on the use of modern technologies.
Referring to the Cuban television system, the minister said that the sector experienced a revolution following the country's programs to raise the comprehensive culture of the people, in which television played an important role.
Cuba will host the next International TV festival next year particularly focusing on subjects such as public television and its social impact