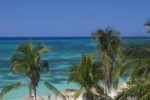 Cuban Minister of Tourism Manuel Marrero announced in Madrid, Spain, that the Cuban tourist industry grew 7.3 percent in 2011, when it received over 2.7 million visitors. According to Marrero, the arrival of 200 000 more visitors compared to the previous year fulfilled the expectations in the ever growing industry.
Marrero is attending the XXXII International Tourism Trade Fair Madrid (FITUR), considered one of the most important events in the world for that industry. He highlighted the Cuban growth despite the international crisis, according to Prensa Latina news agency.
"Though we are living through hard times due to the economy downfall that shakes the world, our position has always been to take small, but steady, steps at a time", the Cuban minister said.
He added Cuba is working to improve its services and to diversify its products, and is heavily investing in its hotels throughout the country.
"Though we are not to give in our sun and beach tourism, which is the one that defines us, we will focus on a diversified product that enables clients to enjoy our rich historical and cultural heritage, as well as the environmental and health tourism".
Regarding Spain, Marrero said there was a slight decrease on the number of tourist from that country, though it has kept is fourth position among the largest emitting markets. Spanish entrepreneurs remain the main investors in the Cuban tourism industry, he added.
The Cuban minister said he had had the chance to see firsthand the interest of Spanish entrepreneurs and tour operators to continue working with Cuba, and to increase the amount of joint business.
Taken from AIN