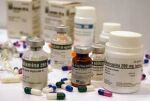 The Cuban Molecular Immunology Center fulfilled last year's annual export plan, and it currently maintains the progressive administration of a therapeutic vaccine against lung cancer.
Executives from the center, attached to the scientific complex in western Havana, stated that nearly 20 countries have increased their purchases of medicines and other pharmaceuticals, as well as the number of clinical trials abroad.
Another outstanding contribution from the center is the increased administration of the CIMAVAX-EGF vaccine, which has proved to be effective in patients with advanced lung cancer, Granma newspaper reported.
The center has achieved excellent results in different regulatory inspections that certified the use of Good Production and Good Clinic Practices. The institution earned the condition of best teaching unit of the University of Havana.
Founded on December 5, 1994, the Cuban Molecular Immunology Center develops new medicines to treat cancer and other non-transmissible chronic diseases.
Taken from Prensa Latina