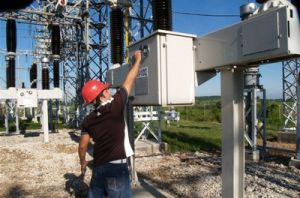 After the power failures reported in western and central Cuba this Sunday night, electric service tends to go back to normality, although experts consider the possibility of new electrical faults this Monday during the so-called peak hours.
In a National Electric Union note released in the Monday 1:00P.M. TV news, it was said that the power units and the emergency systems activated in the different territories, helped to minimize the impact of the failure, which hit 10 provinces in western and central Cuba.
According to the note, the blackout, the causes of which continue to be investigated, led to partial failures in Camaguey, Ciego de Avila, and Sancti Spiritus, while electricity was completely cut off from Villa Clara up to Pinar del Rio.
In the preliminary information from the National Electric Union, it was  pointed out that the failure was due to an electric fault in the 220 kV transmission line between the Ciego de Avila and Santa Clara territories.