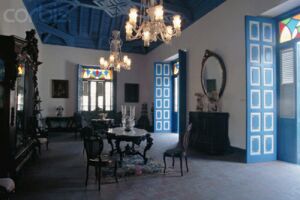 Sancti Spiritus Colonial Art Museum, one of the cities most prominent landmarks, reopened after being completely restored. The repairs carried out in the first facility of this kind created by the Revolution, cost thousands and were undertaken by local building workers.
The reopening ceremony was atended by Jose Ramón Monteagudo, first secretary of the Cuban Communist Party in the territory, along with Cuban Education Minister Ena Elsa Velásquez and Joaquin Bernal Camero, who was the top Party authority when this province was created in 1976.
This building, which was built in the XVIII century and owned by the wealthy Valle Iznaga family, was the first two-story house to exist in this village. It was founded on October 10th, 1967 and keeps some 2 800 fine art items most of which belonged to the owners.
The reopening of the also called The One Hundred Doors Palace is part of the program undertaken in the city to welcome the 500th anniversary of its foundation.