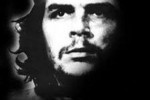 The book "Apuntes filosóficos" (Philosophical notes), on unpublished quotations by Ernesto Che Guevara (1928-1967) about the matter, will be launched today in this capital, as part of the activities on the occasion of the Argentinian-Cuban guerrilla's 84th birthday.
The volume from the Ocean Press and Ocean Sur publishing houses conforms, along with "Apuntes criticos a la Economia Politica" (Critical Notes to the Political Economy), the Marxist basis of the physician by profession, according to the note to the edition in advance by Cuban websites.
The book compiles texts of three moments of his existence: notes from his adolescence and first youth stage, reflections written in Tanzania, ancient Czechoslovakia, and Cuba, and the studies of theoretical works included since his arrival to Bolivia.
The text by Cuban researchers Maria del Carmen Ariet and Fernando Martinez Heredia aims to put in order the "Apuntes…." in correspondence with the chronological order of the authors examined and described in its original structure.
In a letter sent to intellectual Armando Hart in December 1965 from Tanzania, and now used as an introduction of the book, the guerrilla commander outlined the objectives sought with a plan of philosophy readings.
Taken from Prensa Latina