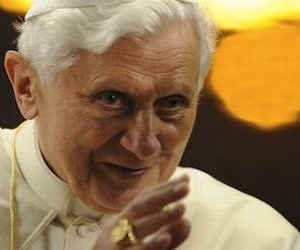 Pope Benedict XVI confirmed that he is planning to visit Cuba and Mexico before Easter next year. The pontiff made the announcement as he celebrated mass in St. Peter's Basilica in honor of the Virgin of Guadalupe, one of the most revered figures of Roman Catholicism in Mexico.
This year marks the 480th anniversary of the virgin's appearance on Tepeyac Hill, on the outskirts of what is now Mexico City.
"I have the intention to undertake an apostolic voyage to Mexico and Cuba before Easter, to proclaim there the word of Christ and affirm the conviction that this is a precious time to evangelize with a steady faith, a living hope and an ardent charity", he said.
In his homily, Benedict XVI recalled that many Latin American countries are celebrating the bicentennials of their independence as regional integration advances and they begin to play an increasingly important role on the world stage.
This will be his second trip to Latin American after he traveled to Brazil in 2007 to preside over the General Conference of the Latin American Episcopate.
The mass in honor of the Virgin of Guadalupe was attended by cardinals and bishops from Latin American countries, including Cuba's Cardinal Jaime Ortega, the Archbishop of the Archdiocese of Havana. (Taken from ACN)