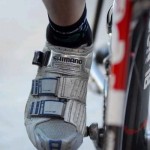 A seven-men squad led by Arnold Alcolea will represent Cuba at the 47th Cycling Tour of Costa Rica, scheduled for December 16-28.
Alcolea -two-time champion of the annual Vuelta a Cuba cycling tour and leader of the point classification in Costa Rica last year- will be accompanied by Yasmani Martinez, Yenier Lopez, Jean Carlos Arias, Racso Gonzalez, Ruben Companioni, and Jose Mujica.
The Cuban Cycling Federation announced that the team will include head coach Cecilio Mena, physician Pedro Rodriguez, mechanic Roberto Gonzalez, and masseur Ronniel Piñera.
The 47th Cycling Tour of Costa Rica will consist of 12 stages covering 1,341 kilometers. Also participating will be teams from Costa Rica, Ecuador and Guatemala, as well as professionals squads such as the Movistar Team Continental and the Boyaca Orgullo de America (Colombia) and the Amsterdam Team (Holland). (ACN).