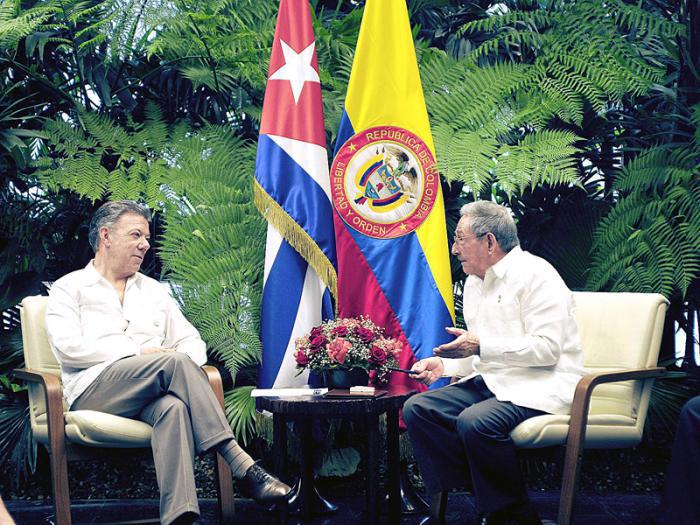 In a cordial conversation, the two leaders discussed about the process underway to implement the peace accords in Colombia
---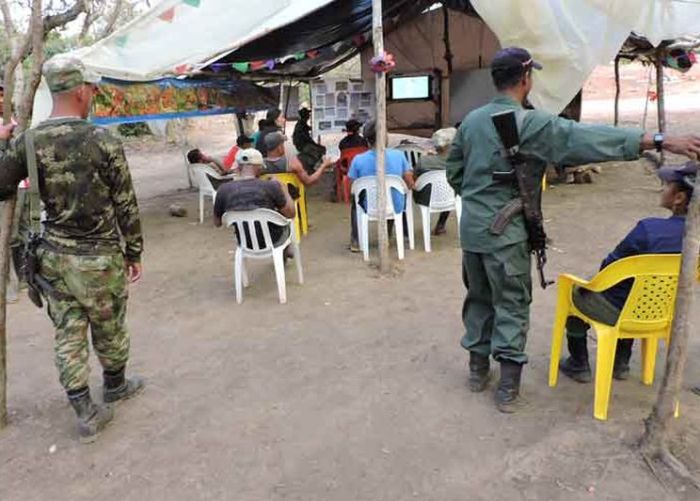 On November 24, President Juan Manuel Santos and the leader of that movement, Timoleón Jiménez, signed the definitive agreement to end the fighting and hostilities
---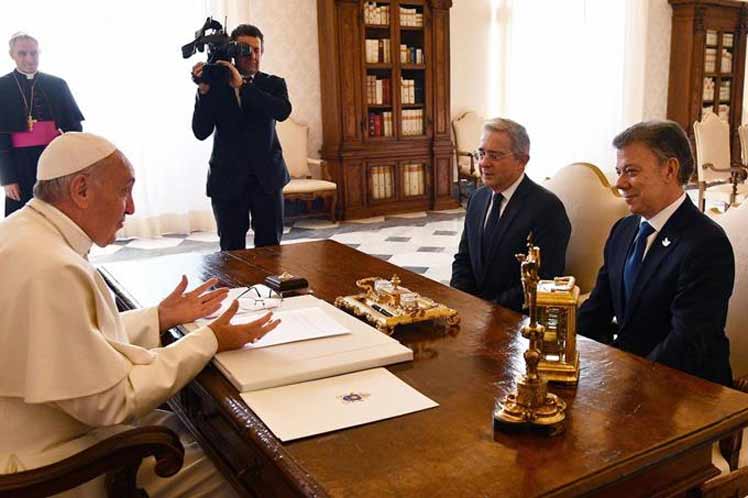 Pope Francis met Colombian President Juan Manuel Santos and former president Alvaro Uribe, who have been distanced due to disagreements over the peace process with FARC-EP, according to Colombian news reports
---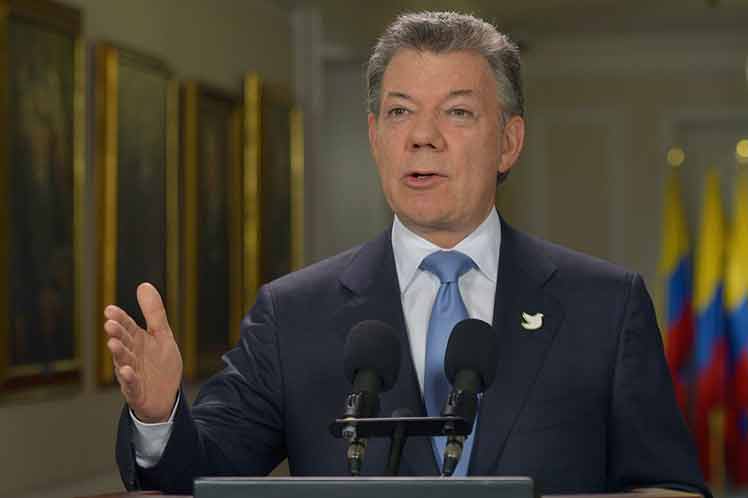 Colombian President Juan Manuel Santos condemned the violent escalation of community leaders and human rights defenders and announced that the Government will proceed forcefully against such crimes
---
Last September 26, Santos and the leader of the Revolutionary Armed Forces of Colombia-People's Army (FARC-EP), Timoleon Jimenez, signed the so-called Final Agreement
---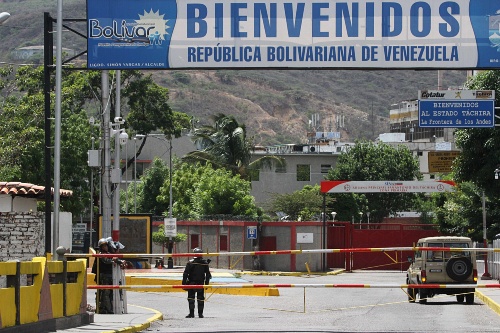 The border between Venezuela and Colombia reopens after remaining closed for nearly one year, while the authorities of both countries highlight that the process is carried out peacefully
---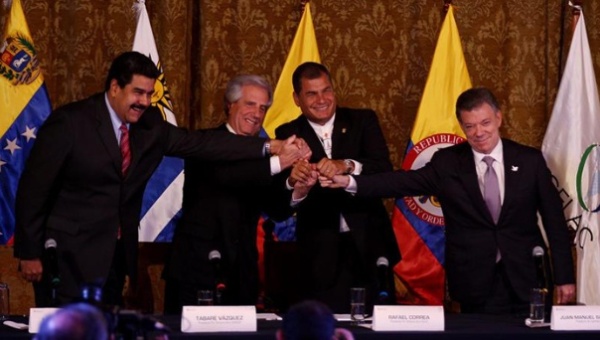 The agreements reached by the presidents Nicolás Maduro Juan Manuel Santos, for the gradual normalization of the situation along the border, keep this nation expectant.
---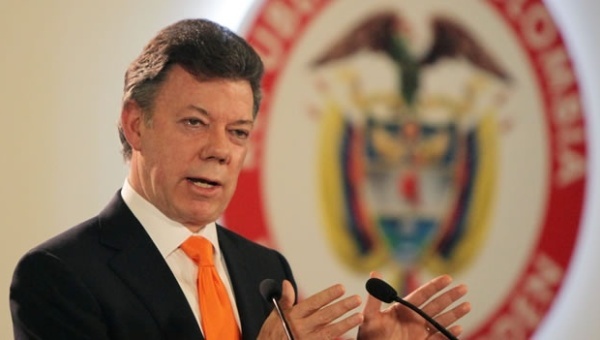 The Revolutionary Armed Forces of Colombia (FARC) have released Army General Ruben Dario Alzate, who was detained November 15 in the conflict-stricken region of Choco.
---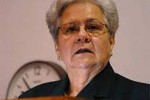 Gladys Bejerano, Vice President of the Council of State of the Republic of Cuba, arrived in Bogota leading the island's delegation that attends the inauguration of Colombia's President Juan Manuel Santos.
---
President of Venezuela, Nicolas Maduro, met with his Colombian counterpart, Juan Manuel Santos in Puerto Ayacucho (Amazonas state).
---