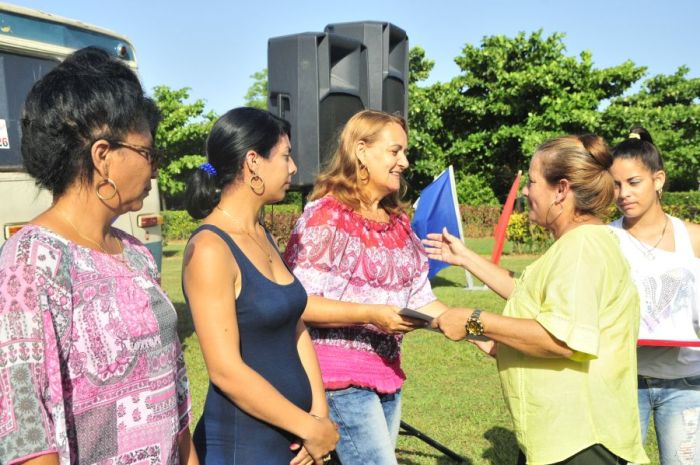 Vilma Espín Guillois was honored in Sancti Spíritus on the occasion of the 57th anniversary of the Federation of Cuban Women
---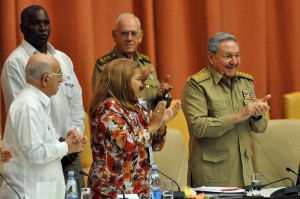 The 9th Congress of the Federation of Cuban Women (FMC), was closed this Saturday with the presence of Army general Raul Castro, first secretary of the Central Committee of the Party, and president of the Councils of State and Ministers. We feel proud of our women, of our people, of what we have done so […]
---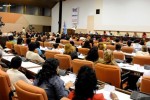 The 9th Congress of the Federation of Cuban Women (FMC) begins today with the participation of 373 delegates representing the whole country at Havana's Conference Center, to debate issues related to the role of women in the society.
---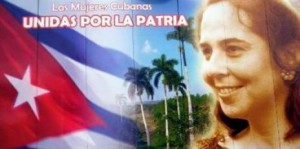 Women in the eastern city of Santiago de Cuba mark the 53rd anniversary of the Cuban Women's Federation at a site near the place where former Federation president and heroine Vilma Espin once told them that from that heroic piece of land Cuban, women would always stand firm in any front assigned by the Revolution. […]
---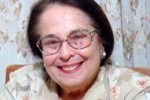 A national political-cultural meeting to honor late Heroine of the Republic of Cuba Vilma Espin took place this Friday in Sancti Spiritus, on occasion of the 83rd anniversary of her birth.
---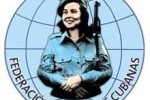 After 52 years of its creation, the Federation of Cuban Women (FMC) has the challenge to improve and update the country's economic model, and assume new roles in the current time, Granma newspaper reported today.
---