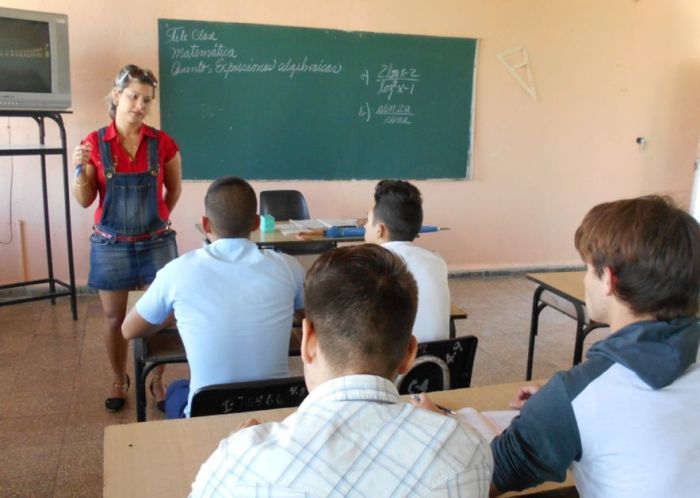 A four-year system will be applied where students will work and continue, at the same time, with the university course, before graduating as teachers
---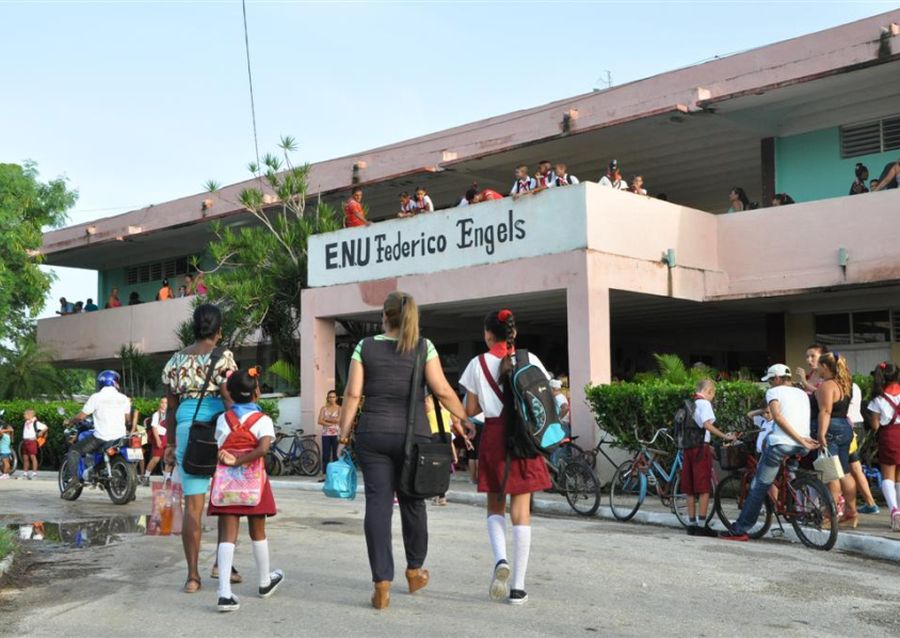 Sancti Spiritus Provincial Board of Education informed that conditions were created to ensure school health for the 2016-2017 school year, which started this September 5th
---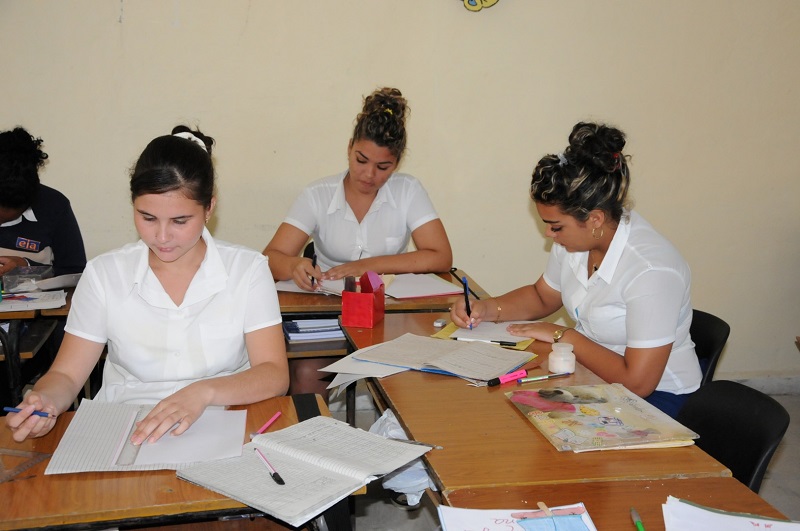 The number of new teachers to graduate throughout Cuba at the end of the present school year to join preschool, primary and special education totals 4,598
---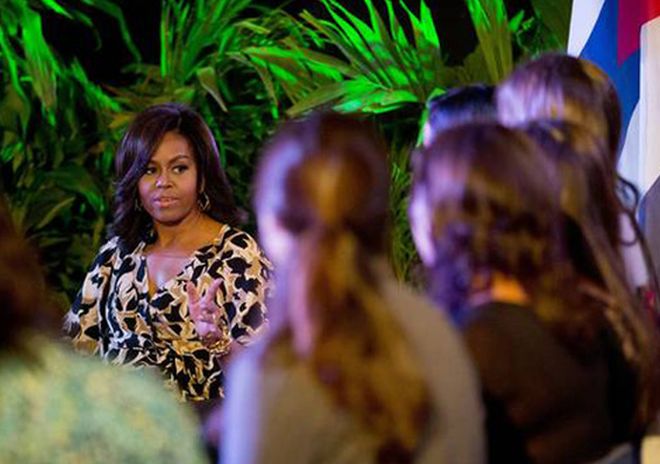 The First Lady of the United States, Michelle Obama, spoke with ten female Cuban students in Havana this Monday, March 21, regarding their experiences as part of the official visit to the island
---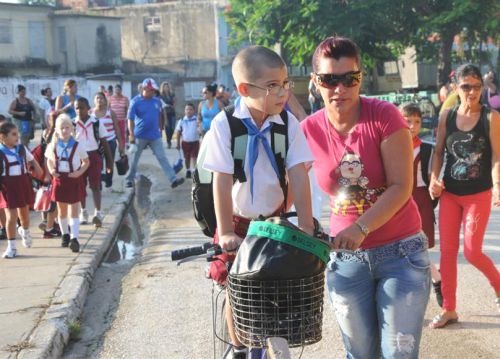 A new academic year begins today in Cuba, with almost two million students set to attend schools at the elementary, secondary, and university levels.
---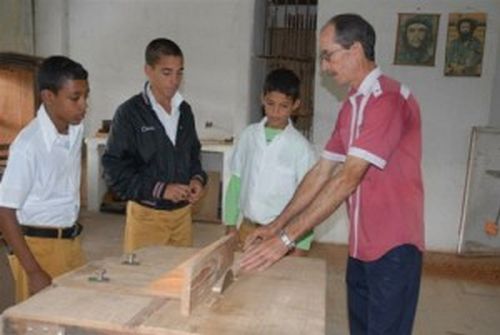 Cuba devoted last year 13 percent of its Gross Domestic Product to education, the highest rate in Latin America, expert Nihan Blanchy Koseleci specialist said today.
---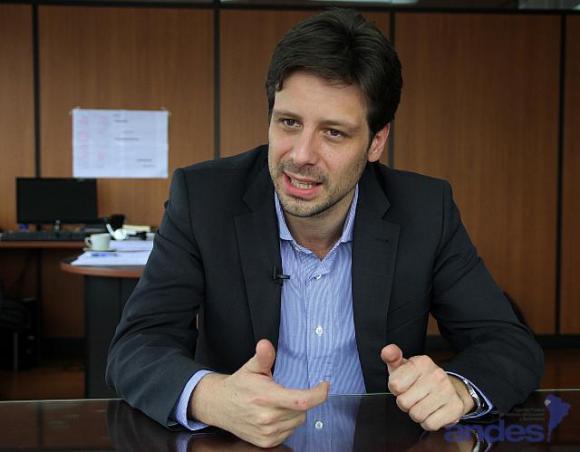 Ecuador's Coordinating Minister of Knowledge and Human Talent, Guillaume Long, praised Cuban education system and said that it is not copying it what Ecuador tries to do, but learning from its advantages.
---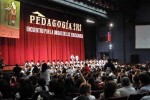 The International Congress "Pedagogia 2013" takes place in this capital with a program including special lectures by UNESCO Assistant Director-General Qian Tang, and UNICEF representative in Cuba Seija Toro.
---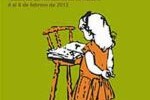 Cuba expects delegates from 50 countries to the 2013 Pedagogia Congress, which will be in session in February, said Cuban Education Ministry International Relations director Alfredo Diaz.
---