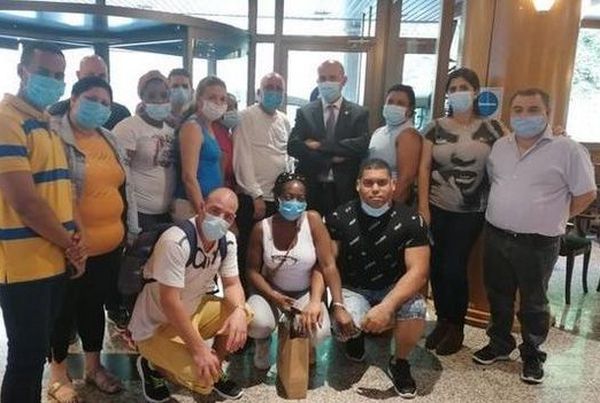 Andorra Health Minister, Joan Martínez Benazet, praised the work carried out there for three months by the members of the Cuban health brigade who helped fight COVID-19.
Martinez Benazet went to the hotel where the Cuban doctors were staying in Andorra la Vieja, the capital of the Principality, to say goodbye to them prior to their return to the island this Wednesday.
The Andorran minister of health said that when the team of Cuban professionals arrived in late March, the Pyrenean nation was already badly hit by COVID-19, the highly contagious respiratory disease caused by the new coronavirus. Thanks to a combination of several actors, the virus was quickly controlled, he added.
According to the health authority, "the Cuban brigade is now Andorra's sister brigade", and the authorities of the Principality were very happy and grateful for the contribution of the island's health workers.
With information from RHC