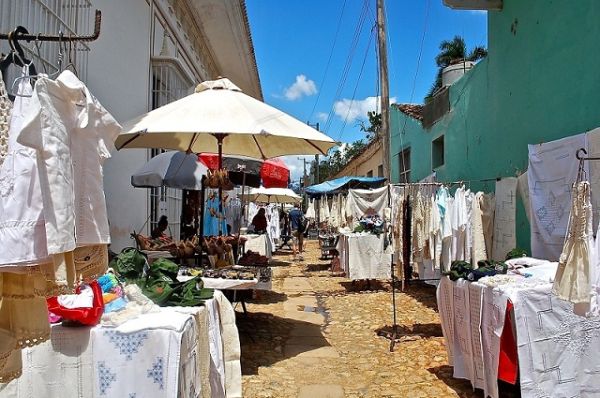 Artists from the central Cuban province of Sancti Spíritus are present in the 23rd International Handicrafts Fair, Fiart 2019, taking place in Havana's Pabexpo exhibition site between the 6th and 21st of November.
Silvia Orellana, from the Cuban Fund of Cultural Assets (FCBC), told Prensa Latina that this year the event is dedicated to the 500th anniversary of Havana and to the silvermithing art.
According to her, the artists from this territory has been assigned four individual stands. They will be exhibiting pieces of textiles, metal furniture, leather exclusivities, ceramics and works made with fibers, among others.
Fiart is FCBC's most important event, and this year it's beinh held under the motto Art, Utility and Trade.
(Translated from Radio Trinidad)