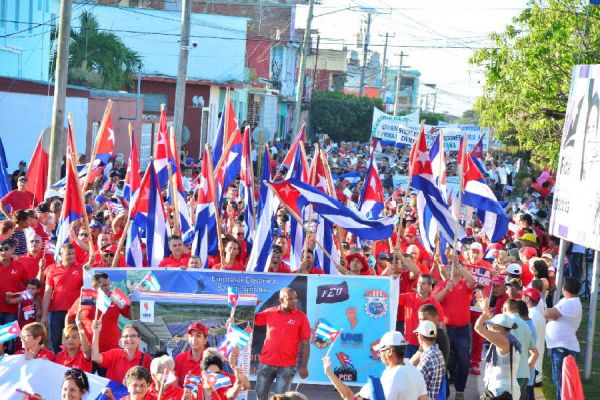 Since very early, thousand residents of the city of Sancti Spiritus, central Cuba, gathered in the surroundings of the Major General Serafín Sánchez Valdivia Revolution Square to show their support to the Cuban Revolution on the International Workers' Day.
The march was led by Jorge Cuevas, member of the Secretariat of the Central Committee and by top party and governmental authorities. Aleida Guevara, daughter of Ernesto Che Guevara, and Albertico Delgado, son of Alberto Delgado, martyr of the State Security body were specially invited to the commemoration.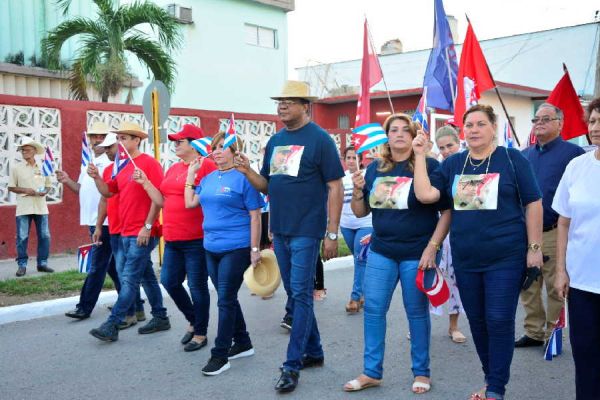 The parade was started with the Health Workers Union, in recognition of their outstanding results. They paraded showing numerous initiatives that attest to the unwavering support of this sector to the Cuban social system chosen by the people and the rejection of the threats of the Empire through the activation of Title III of the Helms Burton Law and the tightening of the blockade against the Caribbean island.
Flags, banners and photos of the main leaders of our Homeland, including those of historic leader Fidel Castro, were carried by the participants in the parade, many of who were young people and children.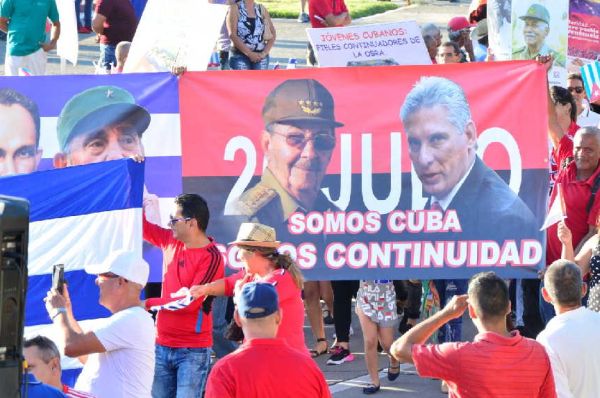 While in several countries the May Day celebration turns into protests asking for better welfare and social justice, in Cuba the workers have plenty of reasons to celebrate and support once again the destiny chosen by Cubans to be free, sovereign and independent.
The parade was closed with the workers of the Agricultural, Tobacco and Forestry Union and the traditional horsemen as a symbol of the mambi independence struggle more than 150 years ago.