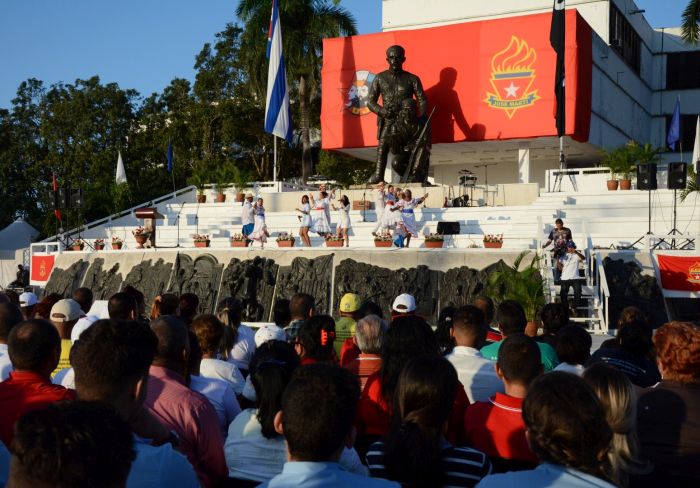 Since very early, the Serafin Sanchez Revolution Square of Sancti Spiritus is "flooded" with young people on occasion of April 4 commemoration
Over 5 000 young people have gathered at the Serafín Sánchez Valdivia Revolution Square of Sancti Spiritus this April 4 to celebrate the 56th anniversary of the Young Communist League (UJC),  and the 57th of the José Martí Pioneers' Organization (OPJM.
The ceremony is presided over by Susely Morfa González, first secretary of the youth organization in Cuba, and the top Party and governmental authorities of the province.
Several students and workers will receive their UJC membership cards today and the territory will be recognized for its outstanding work with the "rebels" of the XXI century who will continue with the revolutionary process.
Isbel Reina Abreu, first secretary of the Young Communist League in Sancti Spiritus told Escambray  that: "The fact of having been chosen as venue for the major commemoration of the event is a great honor. The work of the young people towards the economic and social development of the province has been recognized, because we are an important force in the construction of the society we want and the project that we have decided to have ".