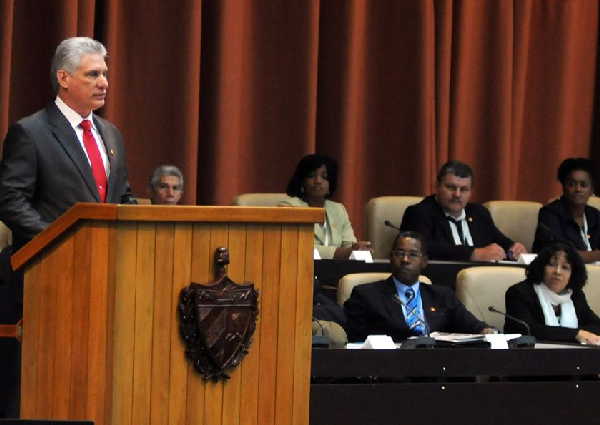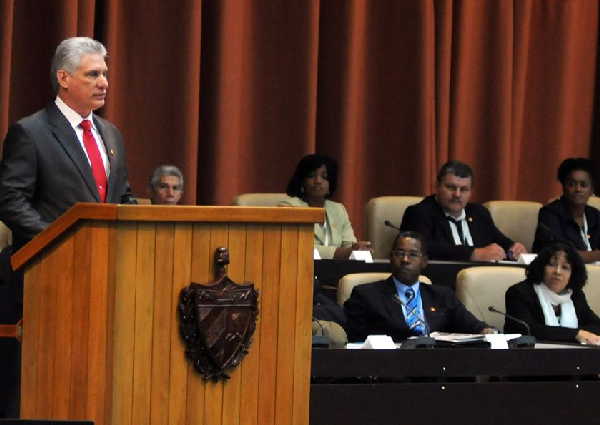 Leaders of various nations sent their congratulations and reiterated their support for the revolutionary process in Cuba
After the election of Miguel Díaz-Canel as president of the Cuban Council of State and Council of Ministers, leaders of various nations sent their congratulations and reiterated their support for
the revolutionary process in Cuba.
According to Prensa Latina, Venezuelan President Nicolás Maduro praised Raúl Castro for his performance as head of the country in recent years and sent a message of congratulations to Cuba "for the impeccable, democratic and participatory development of its legislative and executive authorities".
The Venezuelan Foreign Ministry issued a statement expressing its unconditional support for Díaz-Canel's mandate by President Maduro and the Bolivarian Revolution in pursuit of the struggle for social justice and human development in the coming times.
Meanwhile, Evo Morales, president of Bolivia, used his twitter account to congratulate the new Cuban head of state. "We greet Brother Miguel Mario Díaz Canel Bermúdez, democratically elected President of the Council of State by the National Assembly of People's Power of Cuba. It is the guarantee of deepening the revolutionary legacy of Commander Fidel Castro, his brother Raul and the Cuban people," the Bolivian leader tweets.
"A big hug to that great friend of Ecuador and the Citizen Revolution, Miguel Díaz-Canel, the new president of our heroic Cuba. All our affection for Commander Raúl Castro. Thank you very much for everything, in the name of the Great Homeland. To victory always!" Rafael Correa, former president of Ecuador, also said.
According to Cubadebate, other congratulatory messages within the Latin American area came from the presidents of Mexico and Panama, Enrique Peña Nieto and Juan Carlos Varela, respectively.
On the other side of the world, Vladimir Putin, president of Russia, joined in the celebrations for the appointment of Diaz-Canel while thanking Raul Castro for the many years of fruitful bilateral cooperation.
Chinese President Xi Jinping also reaffirmed the affection between his people and the Cuban people and expressed his desire to strengthen ties with the new leadership of the island.
Meanwhile, congressmen from Peru greeted the election of Díaz-Canel and wished him success in his government work, as well as Nicaraguan, Costa Rican and Bolivian media highlighted the political trajectory of the president and the work of the historic generation of the Revolution.