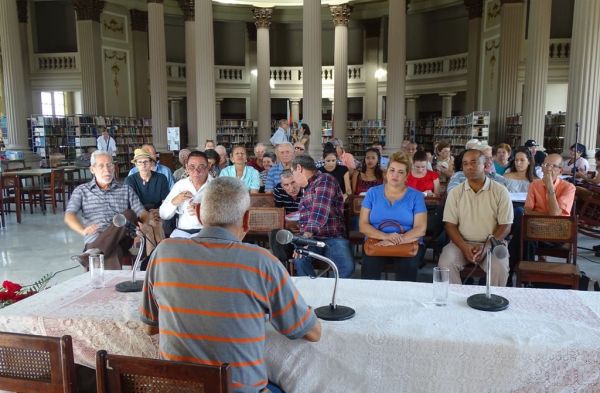 The historiographic event, the only one of its kind in the country, had its preamble on Tuesday and will be extended until next Friday
The 20th Voces de la República (Voices of the Republic) Colloquium will be held from today until next Friday in Sancti Spíritus, central Cuba, with the participation of researchers, professors and journalists from different provinces of the country.
During a press conference, Juan Eduardo Bernal, president of the José Martí Cultural Society subsidiary said that prior to the event several scientific and artistic activities were held in the territory, all of them focused on the period 1902-1958.
According to Juan Eduardo, several panels have been organized for these days, such as the one dedicated to the 100th anniversary of outstanding local journalist and writer Tomás Álvarez de los Ríos (1918-2008).
Likewise, tribute will be paid to the Argentine-Cuban guerrilla Ernesto Che Guevara on his 90th birthday and to the role played by him in the liberation war in the central region of island.
The ninth volume of the book Voices of the Republic will be launched prior to the conclusion of the event on Friday.
(With information from PL).