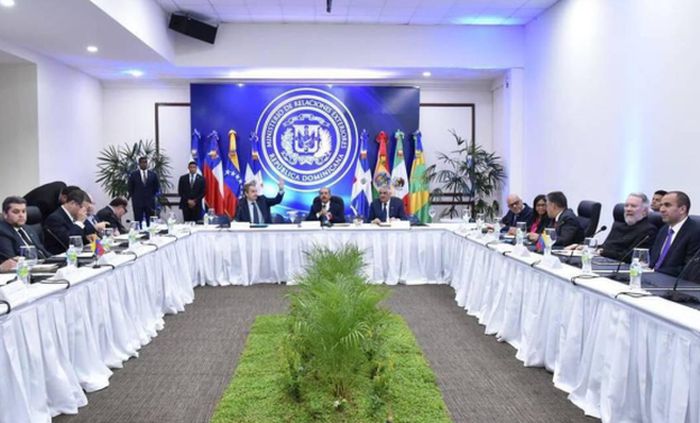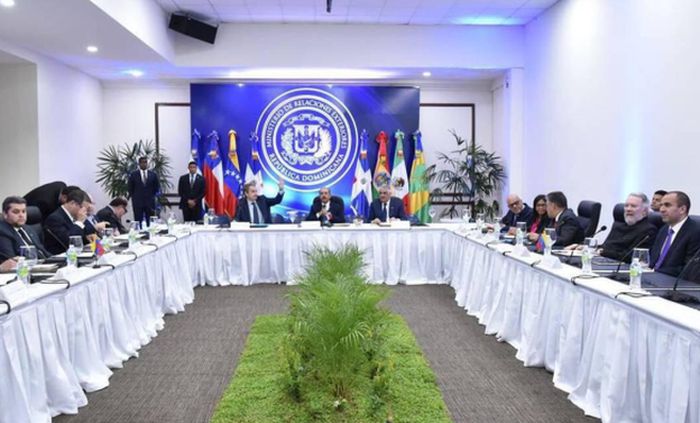 The Venezuelan government is set to resume dialogue with the country's opposition in the capital of the Dominican Republic
Participants are looking to advance Venezuela's economy and maintain peace after opposition forces broke out into protests last April, resulting in the death of over 100 people.
The Dominican Foreign Minister Miguel Vargas, a principal mediator of the dialogue, said "both sides have demonstrated a strong commitment to dialogue," adding that he hopes they can walk away on Jan. 12 with a "definitive agreement" for reconciliation.
The foreign minister expressed that the Dominican government will continue to help the two sides find a "stable, peaceful and democratic solution that benefits the Venezuelan people."
The Venezuelan government is requesting the opposition accept the legality of the National Constituent Assembly, or ANC, that went into session in August 2017. They also want opposition forces and constituents to help lift sanctions on the country enforced by U.S. government.
For its part, the opposition is looking for the government of President Nicolas Maduro to recognize several of its parties within the ANC, despite not having participated in last October's nationwide municipal elections. The opposition also said it wants the government to open the country to "humanitarian aid."
Former Spanish Prime Minister Jose Luis Rodriguez Zapatero — along with the foreign ministers of Chile, Mexico, Bolivia, Nicaragua and St. Vincent and the Grenadines — will continue to help broker the talks. These same countries have been helping to mediate talks since September.
The Venezuelan government has also received agressive tweets by U.S. politicians regarding the talks. Florida Senator Marco Rubio tweeted that the U.S. would not lift its sanctions on Venezuela, to which ANC President Delcy Rodriguez tweeted, "Mister @marcorubio seeks, through his inappropriate, rude and vulgar gestures, to make the dialogue finish to facilitate the violent way to the opposition."
The opposition is also calling for the release of so-called "political prisoners."
Maduro released 44 prisoners in late December as a result of mediated talks in the Dominican Republic. Vargas praised the Venezuelan government's move, saying it promoted peace and dialogue between the two sides.
After a previous round of talks in early December, Dominican President Danilo Medina, who will not be on hand at this round, said the government and the opposition "declare that there has been significant progress in the search for an agreement that peacefully resolves the situation in Venezuela."
Also not on hand for the opposition is former lead negotiator Timoteo Zambrano.
Zambrano, a legislator within the opposition coalition, stepped down earlier this week after he was apparently "censured" by opposition parties for "collaborating" with the government.
"I've been censured by some opposition delegates at the Dominican Republic negotiations … for this reason, I'm stepping down from my post," he told the press.