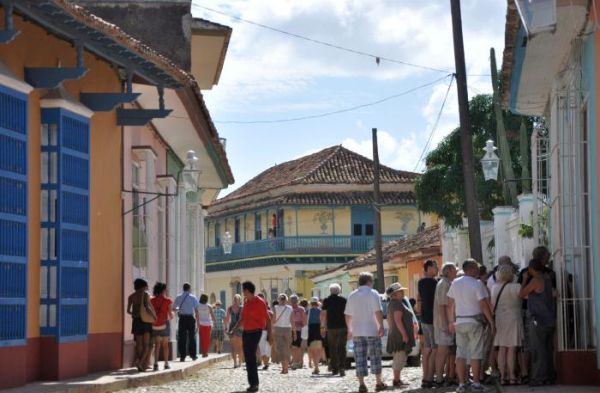 Around 140 participants in the 38th International Tourism Fair (FITCuba 2018) will visit Trinidad as part of the Postur event, scheduled from May 6 to 8, said tourism authorities in Sancti Spíritus
According to Reiner Rendón Fernández, delegate of the Ministry of Tourism (Mintur) in this central Cuban province, the group of visitor will be mainly composed of national and foreign journalists specialized in the subject and some tour operators.
Rendón said that Postur will be an opportunity to show the attributes of this tourist destination, where the sun and beach, historic and patrimonial, and nautical forms of tourism outstand, among others.
Visitor will be arriving in Topes de Collantes on May 6th. This site is located 800 meters above sea level in the Guamuhaya mountainous massif, 20 kilometers away from the city of Trinidad. It is provided with hotel facilities managed by the Gaviota group, which also promotes the development of ecotourism in the area.
On May 7th, journalists and tour operators will enjoy the singularities of the Historic Center of the third Cuban village and the Valle de los Ingenios (Valley of the Sugar Mills), declared Cultural Heritage of Humanity by UNESCO in 1988.
"The participants in the event will be also given a detailed information on the investment program planned for the territory, which will make it possible to considerably increase hotel accommodation", said Rendón Fernández.
When asked about the importance of Postur, the Mintur delegate commented that those attending the meeting will be able to assess how state and private tourism coexist in Trinidad, where private businesses show an indisputable boom.
The 38th edition of the International Tourism Fair (FITCuba 2018) will be held in the northern keys of Villa Clara until next Saturday.