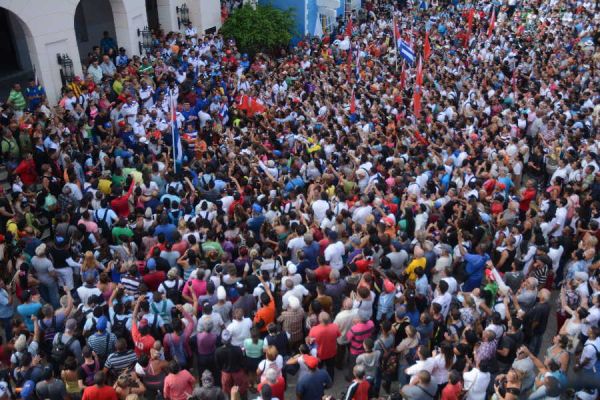 Sancti Spiritus was caught in the apotheosis this Wednesday afternoon. They say that for a long time this territory was not shaken in such a way
It was a spontaneous and emotional reaction. Los Gallos (The Roosters) made locals vibrate after having classified as one of the six major baseball teams of the island.
Some compared the moment with that of 1979, when Sancti Spiritus was champion for the only time in National Series, or in 2002 when it won the silver medal.
A group, headed by the president of the Provincial Assembly of People's Power Teresita Romero Rodríguez and Carlos Bermúdez, provincial director of Sports, received the athletes in the borders with the neighboring province of Ciego de Avila on their trip back from Santiago de Cuba, where they beat the local team thus achieving their classification to the next stage of the National Baseball Series.
Deyvi Pérez Martin, first secretary of the Party in the province, described the day as unforgettable and the performance of the "kids" as a feat.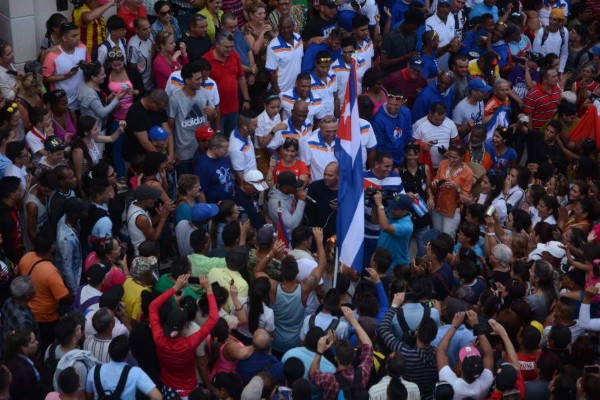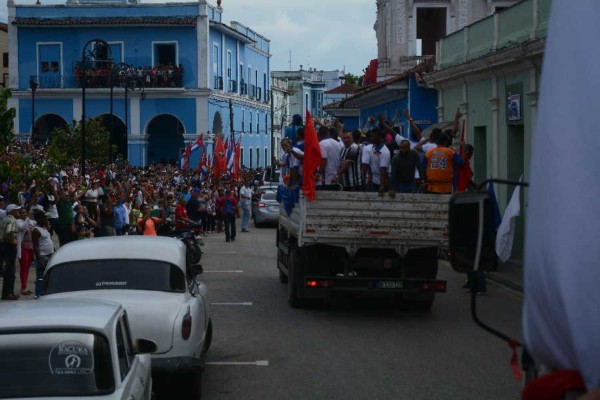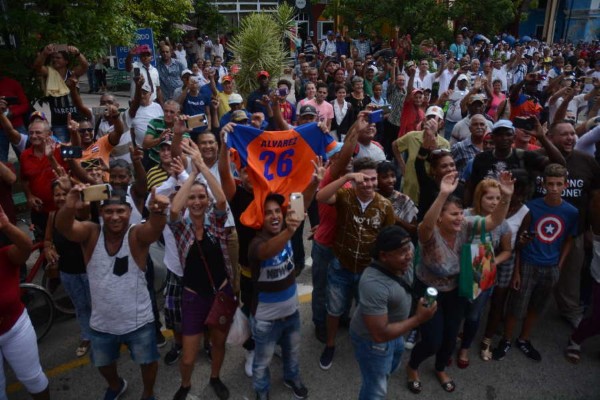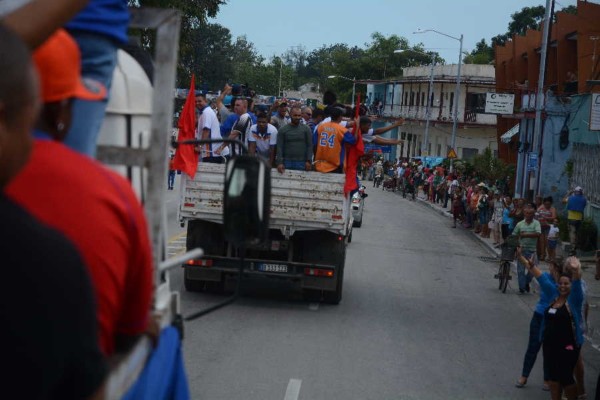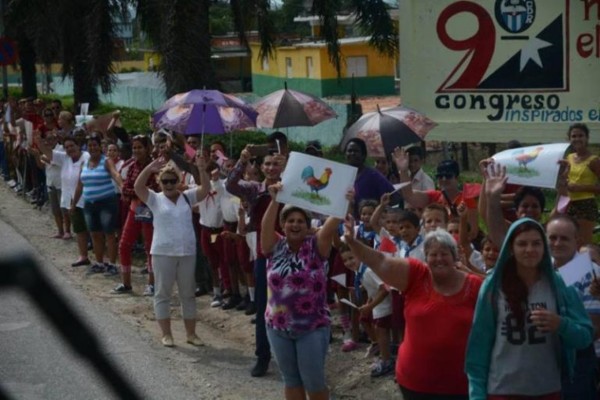 Photos: Oscar Alfonso Sosa / Escambray.