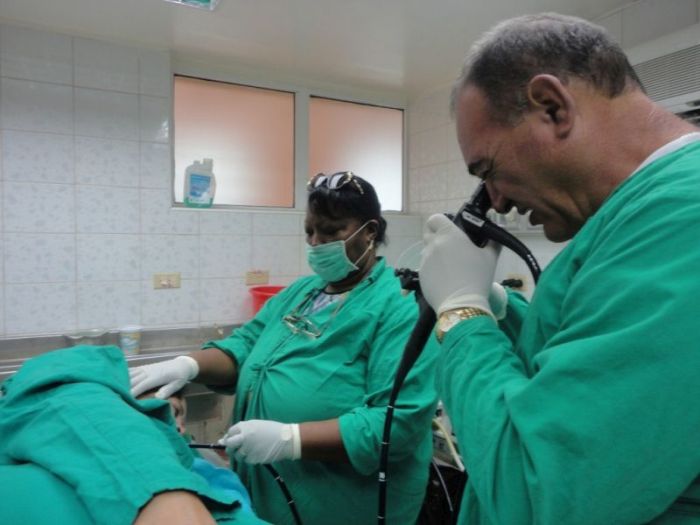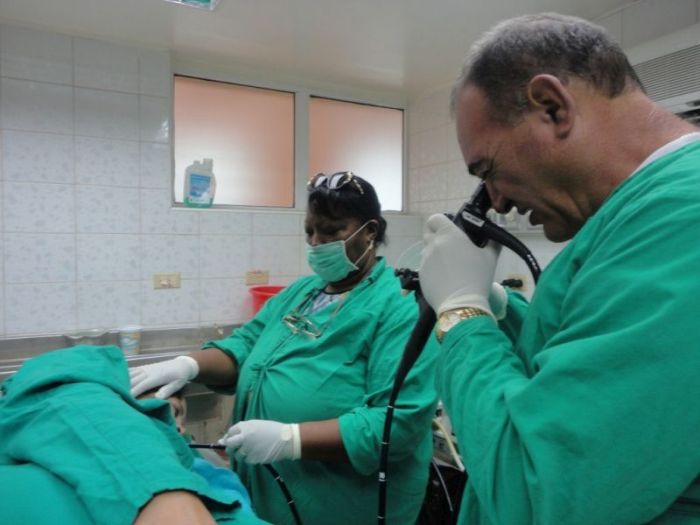 Over fifty patients have so far benefited from a beneficial endoscopic method implemented in the Gastroenterology Services of the Camilo Cienfuegos General Provincial Hospital of Sancti Spíritus
According to Dr. Francisco Lorenzo Castillo, second degree specialist in gastroenterology, the procedure consists in the ligation of esophageal varices with reusable bands, a technique to patients with upper digestive bleeding.
This therapeutic choice, in use for more than a year in this central Cuban territory, allows a faster recover, reduces hospital stay and significantly improves the quality of life, added the doctor.
Esophageal varices are secondary to portal hypertension, known as increased blood pressure in the large caliber vein that carries blood from the intestine to the liver.
Dr. Lorenzo Castillo said that the procedure requires disposable bands sets valued at around 250 euros in the international market. So, some local specialists have been trained to reuse the bands.
Such medical alternative, supported by Professors Mirtha Infante and Raúl Brizuela Quintanilla, from the National Center of Endoscopic Surgery and the Institute of Gastroenterology, respectively, was awarded the Provincial Health Prize 2016.
In addition to the therapeutic benefits, the procedure results in savings for the country's economy and has real possibilities for generalization.