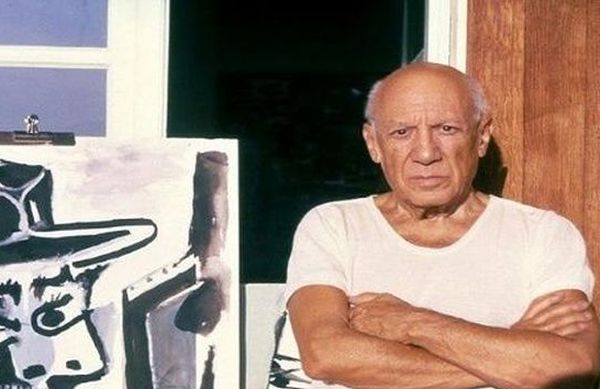 The Cuban line of Picasso had totally lived unaware of their genes and blood ties with the great and famous Spanish painter
It was 1998 when it came to light the news that Pablo Ruiz Picasso's grandfather spent the last twenty years of his life (1868-1888) in Cienfuegos, Cuba. He had an affair with a black, freed woman.
And so it began the Picasso line in Cuba, make up of some 30 descendants at present times.
The Cuban line of Picasso, made up of black men and women, humble, hard-working, had totally lived unaware of their genes and blood ties with the great and famous Spanish painter Pablo Picasso.
But the news stunned the world in 1998. The Spanish great-grandfather of the family —a trader living in Cuba since 1868 of Genoese origin— was the grandfather of the famous painter as well.
The discovery of this "black line" of Picasso had much to do with sleuth Rafael Iglesias, head of the Foundation Pablo Ruiz Picasso in Malaga at that time in 1997. He identified and found the Picassos in Cuba, family he found by searching in the telephone directory.
It is time we talk about Pablo's grandfather and great-grandfather of the current Cuban Picassos. He was Don Francisco Manuel Leandro Picasso Guardeno, family founder. Inglada was not the only researcher with information about Don Francisco. Orlando Garcia Martinez had dug into the life of Don Francisco, who lived twenty years in Cienfuegos.
It is true there were some gossips about some alleged mix-raced descendants of Don Francisco. But the Cuban researcher did not find anything.
The Cuban Picassos said there were no extraordinary secrets, "only adults' stuffs children should not know," confirmed Ramon Picasso Alfonso to this journalist several years ago.
The family moved from Cienfuegos to Havana in the 1920s. There are rumors the celebrated Spanish painter had some idea of relatives here in Cuba and he felt curious about it, according to Wilfredo Lam's testimony. But he died without knowing the truth.
Ramon told us gently that Don Francisco worked in the Customs of Cienfuegos back then. He was 43 when he arrived in Cuba. Despite being in his early 40s, his go-ahead spirit was remarkable.
There are rumors he was accused of disloyalty as he robbed some State documents. This is the reason why he left the country. He settled in Peru and when things settled down, he came back to the island.
In his second residence in Cienfuegos, he met the black, freed woman Cristina Serra, to whom he felt in love. Four children were born: Juan Francisco, Fermin, Vicenta Emilia, and Cristina. Ramon, our informant, was son of Juan Francisco.
There are evidences in the judicial branch in Cuba that Don Francisco, in 1879, sent his Spanish wife the authorization of his behalf for his daughter's marriage.
The Cuban Picassos have followed their life even though they were stunned with the news. Although they are physically different, not only in their skin, they resemble somehow in their features: small and low shoulder, short neck, and crooked back.
Among the Cuban Picassos we can find excellent handicraft experts; namely, cabinetmakers, technicians, violinists, and plasterers who beautifully decorated ancient mansions and small palaces.
Due to the great media coverage, several members of the Cuban Picasso line traveled to Spain and narrated their anodyne but human history of life.
But their life did not change after the event. They did not need it. Such event did not seem to be remembered in present times…
Taken from http://cubasi.com