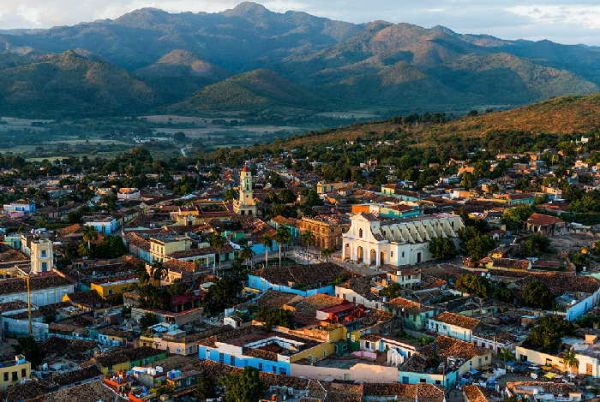 However, specialists consider that there are a number of illegalities that must be corrected there
The uncertainties and questionings related with the preservation of Trinidad, also known as the City Museum of the Caribbean, have been somehow calmed. According to Ciro Rodríguez, deputy director of the Provincial Physical Planning Office, "the universal values ​​of the heritage of Trinidad are not in danger at all".
Many considered that this village could lose the World Heritage Site status granted by UNESCO in 1988, due to the multiple illegalities arisen since then. The town began to open up to the world with an accelerated commercialization of its areas which included important modifications to the urban environment with hostels, restaurants, handicraft plazas, and a great deal of self-employment options.
"In April this year, we were visited by experts from the Institute of Physical Planning who evaluated the historic center of the town and found a series of irregularities. Trinidad, which used to be a purely domestic and quiet city, turned into a commercial one overnight. Local people made transformations, some of which were consulted while others were not. According to Mrs. Katherine Muller, director of the UNESCO Regional Office for Culture in Latin America and the Caribbean, the exceptional universal value of the property of the world heritage in Trinidad has been preserved, and that expert opinion is an incentive to us", Rodríguez said.
Changes made to façades and transformations in the urban profile, mutilations to woodworks and grilles, wrong placement of air conditioning units, modification of wall paintings without taking into consideration the original color shades, unattached neon signs, electricity meters placed on façades, and new constructions on second levels which are visible from the outside were among the irregularities identified.
"Many of those transformations can be easily solved, and some of them are already being taken care of. There are some second level constructions which the experts will have to evaluate for further solutions. It is not that in Trinidad second floors are not allowed, but the houses located on the A and B areas should not be changed at all. The museums, plazas, the houses with the greatest architectural values are found there, and all that has to be preserved. Any alternative requires the consent of the Office of the Historical Center", added Ciro Rodríguez.
A general plan of urban planning is being prepared which will include the also patrimonial region of the Valle de los Ingenios, as well as coastal settlements like Casilda and the mountainous area of Topes de Collantes.