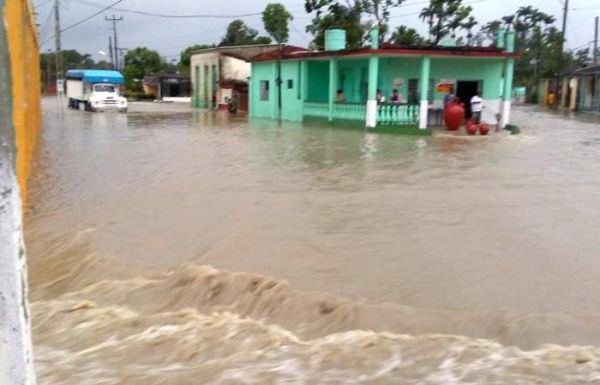 Heavy rains are reported in several areas of the province and thousands of people from the southern territories have been evacuated
Subtropical storm Alberto has caused heavy rains to fall in Sancti Spiritus, central Cuba, with reports above 200 millimeters in several areas. This situation has caused all reservoirs to be filled, reason why it has been necessary to evacuate thousands of people living downstream of the Zaza dam, in the southern area of ​​the territory.
Yusliadys Lorenzo Coca, from the local Hydraulic Resources Office, this morning 1 198 cubic meters of water had been already received by local dams in general, thus meaning 107% of their possible store capacity.  Zaza dam, the largest in Cuba, is being closely watched and its floodgates have been opened since Saturday.
According to the same source, the heaviest rains were reported in the District of San Carlos, with 303 millimeters, Banao (305), Caracusey (246), Sancti Spíritus (227), Zaza dam (243) and the Yayabo River with 240 millimeters.