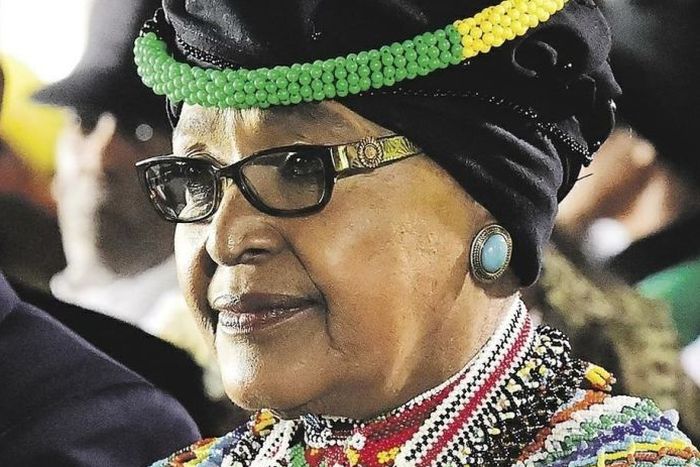 During Nelson Mandela's 27-year incarceration, Winnie  campaigned tirelessly for his release and for the rights of black South Africans
South Africa's Winnie Madikizela-Mandela, an anti-apartheid stalwart and wife to Nelson Mandela when he was imprisoned on Robben Island, died Monday, her personal assistant Zodwa Zwane said. She was 81.
During her husband's 27-year incarceration, Madikizela-Mandela campaigned tirelessly for his release and for the rights of black South Africans, suffering years of detention, banishment and arrest by the white authorities.
She remained steadfast and unbowed throughout, emerging to punch the air triumphantly in the clenched-fist salute of black power as she walked hand-in-hand with Mandela out of Cape Town's Victor Vester prison on Feb. 11, 1990.
For husband and wife, it was a crowning moment that led four years later to the end of centuries of white domination when Mandela became South Africa's first black president.
Born on Sept. 26, 1936, in Bizana, Eastern Cape province, Madikizela-Mandela became politicized at an early age in her job as a hospital social worker.
"I started to realize the abject poverty under which most people were forced to live, the appalling conditions created by the inequalities of the system," she once said.
Strikingly attractive and with a steely air – her given name, Nomzamo, means 'one who strives' – the 22-year-old Winnie caught the eye of Mandela at a Soweto bus-stop in 1957, starting a whirlwind romance that led to their marriage a year later.
But with husband and wife pouring their energies into the fight against apartheid, the relationship struggled before being torn apart after six years when Mandela was arrested and sentenced to life in prison.
Madikizela-Mandela later described her marriage as a sham and the birth of their two daughters, Zindzi and Zenani, as "quite coincidental" to her one true love – the struggle against white rule. "I was married to the ANC. It was the best marriage I ever had," she often said.
Graca Machel, who stepped into her shoes as South Africa's first lady when she married Mandela in 1998, paid tribute to her predecessor in the years after her union.
"It's unfortunate that in our lives we don't interact very easily but I want to state very clearly that Winnie is my hero. Winnie is someone I respect highly," Machel once said.