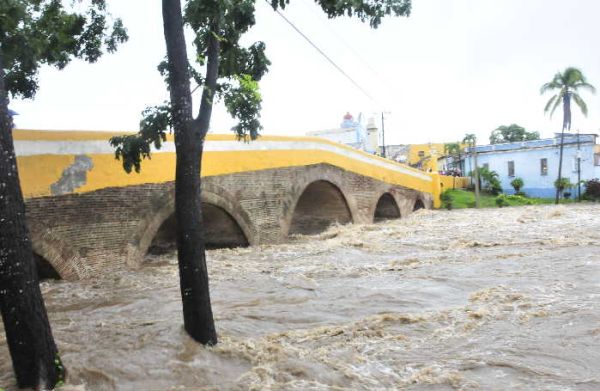 For almost 200 years the viaduct over the Yayabo River has resisted countless floods thanks to the constructive characteristics of its design
The residents of Sancti Spiritus still talk with amazement about the flooding of the Yayabo River during the recent heavy rains event that kept the neighborhood of Colón in suspense. However, equal or greater avenues occurred in the past and, beyond the dimension of the overflow, what is really admirable is the resistance of a bridge built almost 200 years ago.
Digging in the archives, Escambray found out that late local historian Orlando Barrera Figueroa once wrote that since the construction of the bridge in 1831, the most significant floods were reported in 1891 and then in 1953, "when due to the obstruction of its arcades by trees, palm trees and animals, the river passed over the bridge, causing severe damage to homes and properties on both banks of the Yayabo".
The river has flooded countless times, but the strong bridge, which is part of the Cuban monumental heritage, has always resisted the onslaught of the waters thanks to the constructive characteristics of its design.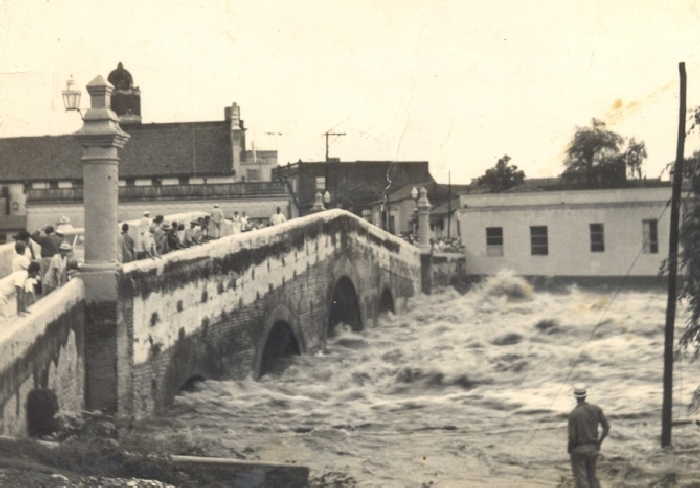 When asked about why the viaduct has been always unharmed, architect Roberto Vitlloch, director of the Provincial Office of Monuments and Historic Sites, said that the bridge has a very specific feature that is in accordance with the time when it was built.  It's got semicircular arches —the so-called Roman arcs—, a system that works in compression. All the forces received vertically go down through their supports, thus making the arches be "locked" or "fixed".
"The structure has several pieces in the upper part, and the union of the two points of the two semicircles, which we call the key, is what holds the friction", Vitlloch added.
He also identified other characteristics of the bridge such as the span of the arches —the central one has a span of 10 meters—, the use of two types of bricks which allowed to make a very perfect circle, and the fact that the central arch is higher than the others thus making rainwater drain towards the sides.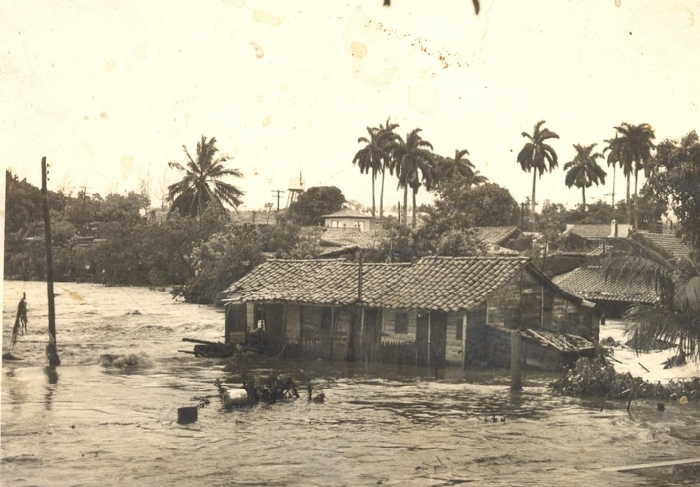 The expert explained that the viaduct is also provided with cutwaters on its supports, which are adjacent pieces imbricated within the same construction, "it is not a flat surface that faces the push of water, it is like the keel of the bow of a ship, which cuts the water, prevents direct  collisions with the basement and diverts the flow into the space of the arches".
An important element, he said, are the support sections, which are large, and are placed on the rock of the river. "In my opinion, the fundamental thing about the resistance of the bridge is the system of arches, the dimensions of its supports and the cutwaters. It will turn 200 years and is still there. It is the eternal friend of the river", the director of the Office of Monuments and Historic Sites in Sancti Spíritus concluded.