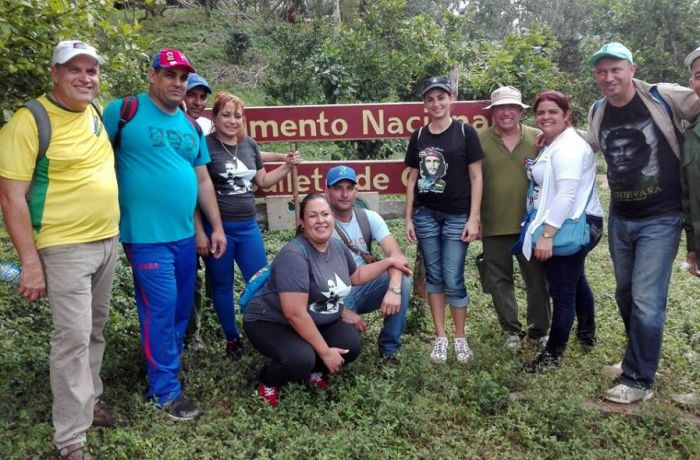 On the occasion of the beginning of the celebrations for the 90th anniversary of Ernesto Guevara's birthday, representatives from different Cuban provinces climbed to the historic place
As part of the celebrations for the 90th anniversary of Ernesto "Che" Guevara's birthday, over 400 young people coming from the Cuban provinces of Havana, Cienfuegos, Villa Clara and Sancti Spíritus, visited this Saturday the Caballete de Casa National Monument, where the members of the Ciro Redondo No. 8 Column settled back in 1958.
Belkis León Gómez, head of the Ideological Department of the Provincial Committee of Young Communist League (UJC) told  Escambray that the initiative, which involves members of the National Committee of the organization, allows the approach to the history of the pre-revolutionary stage and exchange on various facets of the Heroic Guerrilla.
Since this Friday, various activities are being held on the occasion of the 90th birthday of the Argentine-Cuban doctor. In the afternoon a ceremony at the monument that pays tribute to the fallen martyrs, located in Manaca Ranzola, with the presentation of the call for the national celebration of the anniversary.