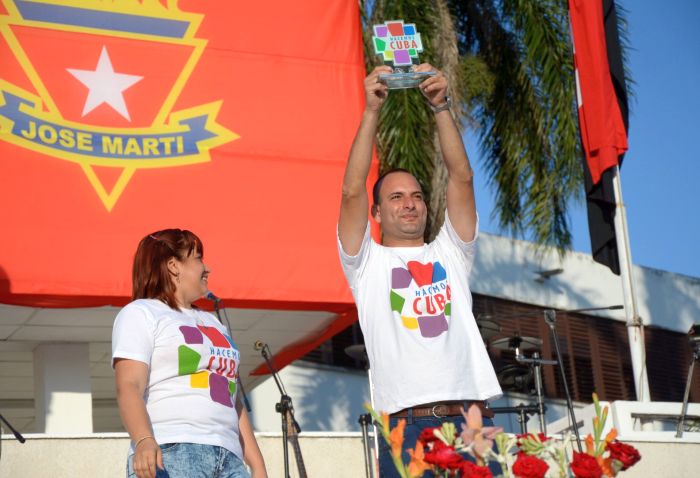 Sancti Spiritus hosted the major event that marked the 56th anniversary of the Young Communist League (UJC), and the 57th of the Jose Martí Pioneers' Organization (OPJM)
The more than 19 000 members of the Young Communist League (UJC) of Sancti Spiritus were recognized today for their outstanding results in 2017, in the ceremony held at the Serafín Sánchez Valdivia Revolution Square to mark April 4th.
Susely Morfa González, first secretary of the UJC in the country, conveyed special congratulations to the youth of the territory for their leading role in the different areas, and thanked all those who do their best so that the new generations are trained with values and enjoy a healthy recreation.
In the celebration important names were remembered such Fidel, Che, Camilo, Mella as well as the rich historical and commitment tradition that accompanies us. Likewise, more than 400 students and workers received their UJC membership cards.
The central act was attended by José Ramón Monteagudo Ruiz, first secretary of the Party in the province, Teresita Romero Rodríguez, president of the Provincial Assembly of People's Power, Isbel Reina Abreu, first secretary of the UJC in the province, Aleida Guevara March, daughter of the Heroic Guerrilla and other leaders of political and mass organizations and guests.