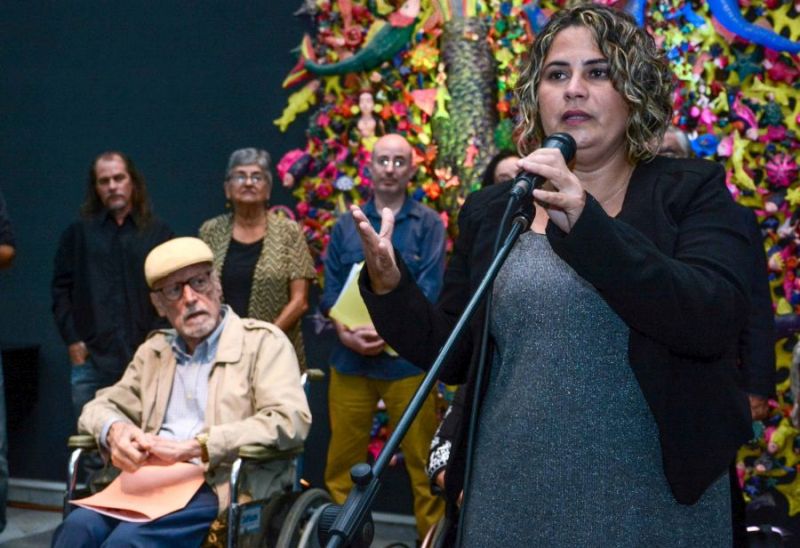 Renowned Sancti Spiritus writer Yanetsy Pino Reina recently became the first Cuban woman to win the Casa de las Américas Literary Prize in the category of women's studies
Her essay Hilando y deshilando la resistencia (pactos no catastróficos entre infidelidad femenina y poesía)/ Spinning and unraveling the resistance (non-catastrophic pacts between female infidelity and poetry) was acknowledged as "a creative and rigorous reading of the Cuban poetry made by women from the end of the 20th century until the beginning of the 21st, which among other contributions proposes a model of investigation to literary criticism supported by two main categories, 'resistance discourse' and 'poetics of the countermemorial', which are spread from a transdisciplinary perspective, taking into account theories of gender, psychoanalysis, sociology and literature", according to the jury made up of Natalia Cisterna, from Chile; and Marta Núñez Sarmiento and Roxana Pineda, both from Cuba.
Yanetsy said to have visited Casa de las Américas for the first time when she was still a university student, and at that moment she dreamed of becoming one day someone capable of reviving such an honor as the  one bestowed on her today.
She dedicated the award to her country, where women  can make their dreams come true, and to all the women of the world who fight for their right.
Tomado de ACN y traducido por Escambray